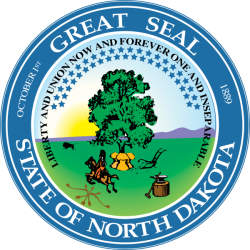 After several years of work experience, many registered nurses (RNs) choose to seek out career advancement opportunities. In many cases, this requires earning a higher degree. The master of science in nursing (MSN) is the most popular choice. Several of North Dakota's premier universities offer highly regarded MSN programs, including University of North Dakota, North Dakota State University, and University of Mary.

Nurses who already hold a bachelor of science in nursing (BSN) degree can complete the MSN program in 1.5 to two years of fulltime study. The typical MSN curriculum features a nursing core, an area of clinical concentration, a functional role concentration, support courses, and a research area. MSN graduates can enter advanced practice registered nursing (APRN) specializations like nurse practitioner, nurse midwife, and nurse anesthetist.

A nurse practitioner can pursue employment opportunities as an administrator, educator, researcher, or mentor. Nurse practitioners receive high scores from patients in a family practice setting, making this an excellent solution to the basic medical care shortage. There are approximately 500 nurse practitioners in North Dakota, earning a median annual salary of over $85,000.
Nurse midwives help with pregnancies and deliveries, but they also perform physical exams and provide gynecological care. There are about 30 nurse midwives in North Dakota, and they earn an impressive $105,000 annually. The state's major employers of APRNs include St. Alexius Health, Trinity Kenmare Hospital, and Sanford Medical Center.
Nurse anesthetists are the primary providers of anesthesia care, often in rural and underserved communities. They collaborate with anesthesiologists, surgeons, and other members of the medical profession to provide anesthesia for medical procedures. Nurse anesthetists are also responsible for patient care before, during, and after medical procedures like surgery. North Dakota's 200-plus nurse anesthetists are extremely well compensated, earning over $170,000 per year on average.
If you are ready to take your nursing career to the next level, it's time to pursue a master of science in nursing. Browse our list below of the best MSN programs in North Dakota.