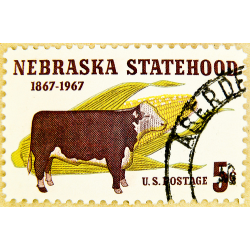 In Nebraska's competitive nursing industry, a master of science in nursing (MSN) degree is a critical differentiator. Employers often favor nurses with an MSN degree in their hiring and promotion decisions, particularly for senior positions. Several Nebraska colleges offer MSN programs, including Nebraska Wesleyan University in Lincoln, Creighton University in Omaha, and the University of Nebraska Medical Center campus in both cities. Many MSN graduates pursue advanced practice registered nursing (APRN) roles like nurse practitioner (NP), certified registered nurse anesthetist (CRNA), and nurse midwife.

Nurse practitioner
MSN graduates who hold the NP designation can enter specialized practice fields like pediatrics and gerontology. They may also pursue employment as administrators, educators, researchers, or even nursing mentors. Nebraska is home to 780 NPs who typically earn $87,000 per year. Top performers can surpass $100,000 in annual pay.

Certified registered nurse anesthetist
CRNAs work with anesthesiologists and surgeons to provide anesthesia for medical procedures. They are also responsible for patient care before, during, and after medical procedures such as surgery. Nurse anesthetists earn the highest salaries in the nursing profession. Nebraska's 380 CRNAs are very well compensated: they average approximately $140,000 in annual pay, with the top quartile earning $160,000 or more per year.
Nurse midwife
Nurse midwives provide a broad range of services for female patients, including gynecological exams, family planning, prenatal care, and attendance in labor and delivery. Midwives often act as primary care providers for women and newborns, and they may also provide assistance with sexual or reproductive health issues. Nurse midwives typically earn around $90,000 per year.
To help Nebraska's prospective APRNs explore their education options, we have profiled below several of the best MSN degree programs in the state.