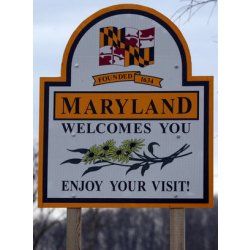 Registered nursing (RN) to master of science in nursing (MSN) programs
An RN-to-MSN program is geared towards nurses who already hold a bachelor's degree in nursing, are licensed as RNs, or are eligible for licensing in Maryland. The MSN program provides specialized training in various fields including nursing administration, nursing education, family practice nursing, and community-based nursing. Full-time and part-time options are available, with more classes offered in the evenings to allow current working professionals to pursue further education. RN-to-MSN degrees are offered at Salisbury University, Towson University, and the University of Maryland - Baltimore.

Direct-entry MSN programs
Direct-entry MSN programs are also available for students who have already completed a bachelor of arts or science but do not yet hold a nursing license. These MSN programs enable professionals from previous non-nursing careers to pursue a profession in healthcare. However, some programs might require that an MSN candidate have previous experience in the healthcare industry so that they are able to understand the medical environment before beginning their master's degree. Some programs support online coursework, allowing for greater flexibility and enabling students to pursue other professional goals simultaneously. John Hopkins University and the University of Maryland - Baltimore are two such universities that offer the direct-entry MSN program.

Specializations
MSN candidates are equipped to practice as specialists in the following areas: clinical nurse leader, nurse educator, certified nurse midwife, and certified registered nurse anesthetist. Nurses also receive training and experience in areas of indirect care, such as public health education and the coordination of clinical research.
Employment and salary
Maryland's healthcare industry has a growing demand for specialized nurses, especially anesthetists, midwives, and nurse practitioners. According to BLS data, there are 2,270 nurse anesthetists practicing in Maryland, earning an average of $92,590 per year. Nurse midwives earn an average annual income of $104,970, while nurse practitioners can receive an average of $184,330 per year.
To begin your path towards an MSN degree, check out our list below of the best programs in Maryland.