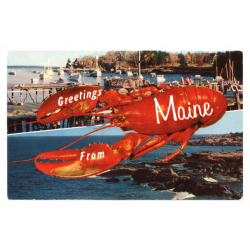 Because of the competitive nature of the job market, earning a higher degree is a way to distinguish yourself from the field of other qualified job applicants. Pursuing a master of science in nursing (MSN) degree not only gives registered nurses (RNs) this competitive edge, but also opens the doors to a number of compelling advancement opportunities.

Specialty nurses who have earned MSN degrees are entrusted with greater responsibilities on the job and also earn higher salaries. Overcrowded schedules are normal for most physicians, so highly qualified RNs with advanced degrees are able to take on some much the physicians' workloads. With an MSN, an RN earns the qualifications needed to specialize in various fields of expertise, including becoming a nurse practitioner, a nurse midwife, or a nurse anesthetist.

Nurse practitioner
Today, nurse practitioners (NPs) are entrusted with many of the tasks traditionally handled by physicians. NPs play a number of widely diverse roles, working as administrators, educators, researchers, mentors, and much more. Patients are reportedly highly satisfied with the level of primary care they receive from NPs in family practice, making NPs a great resource and solution for a basic medical care shortage. In Maine, there are approximately 990 jobs for NPs, which generally pay between $81,610 and $106,000 per year.
Nurse midwife
Nurse midwives are instrumental to assisting mothers through pregnancies and deliveries, and also perform physical exams and provide gynecological care. In Maine, there are approximately 30 jobs for nurse midwives, which generally pay between $83,260 and $107,200 per year.
Certified registered nurse anesthetist
Certified registered nurse anesthetists (CRNAs) collaborate with anesthesiologists, surgeons, and other members of the medical community to provide anesthesia for medical procedures. In rural and underserved areas, they are often the primary providers of anesthesia. This gives them a great amount of responsibility for patients before, during, and after medical procedures. There are approximately 180 CRNA jobs in Maine, which generally pay between $139,660 and $178,850 per year.
Below you'll find a comprehensive list of accredited schools with MSN programs in the state of Maine.