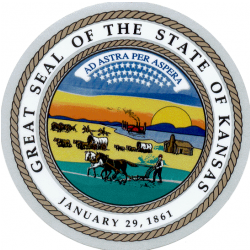 In the healthcare field, an advanced degree like a master of science in nursing (MSN) can distinguish you from other highly qualified job candidates. It also enables you to deepen your education and skill set, allowing you to pursue jobs for nursing specializations.

These advanced degree-holders are able to exercise greater control over patient care. For instance, with a master's degree you could become a nurse practitioner, giving you the ability to prescribe and administer medications to your patients under the guidance of a doctor. You could also become a nurse anesthetist, administering anesthesia to patients under the guidance of an anesthesiologist. Alternately, you could pursue a career as a nurse midwife, guiding mothers through childbirth and helping to bring new lives into the world. These are only a few examples of specialty fields available to those who obtain MSN degrees.

There are approximately 1,500 nurse practitioners and anesthetists employed in Kansas. The average nurse practitioner earns a little over $83,000 per year, while the average nurse anesthetist earns around $134,000. If you are already a registered nurse in Kansas, that means you could increase your annual salary by at least $20,000 and as much as $60,000 with a master's degree.
If that piques your interest, you can begin your search for a master of science in nursing program with the below list of Kansas schools.