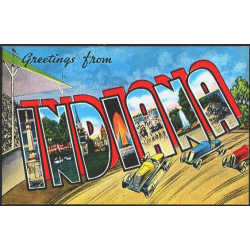 If you're a nurse looking to advance your career by enrolling in a postgraduate program, then a master of science in nursing degree (MSN) could be your best option. A postgraduate education represents a significant investment in your career that can prepare you for a management position and earn you a higher salary in the long run.

An MSN program prepares you for a career leading to a leadership position as manager, educator, or advanced practice nurse. These titles command both higher responsibilities and higher wages. According to the US Bureau of Labor Statistics (BLS), an advanced practice nurse can earn up to $95,530 annually in Indiana, while a nurse midwife makes up to $94,700. A nurse anesthetist, another specialization reserved for MSN graduates, earns an annual average of $166,820.

These financial rewards are well-earned; it takes at least two years of focused, full-time academic study to earn an MSN. If you attend shorter evening classes or part-time courses, it may even take three to four years to graduate. Only bachelor of science in nursing (BSN) graduates are qualified to enroll for an MSN program, but some nursing schools in Indiana allow BSN and MSN courses in one program.
Postgraduate courses are available only in major educational institutions, but there are many of them here in Indiana. Below is a list of nursing schools with MSN programs from which to choose.