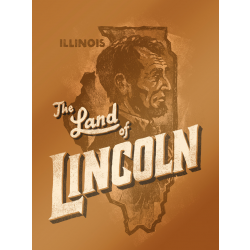 Why the need for an MSN?
Registered nurses pursue the master of science in nursing (MSN) degree to take on more advanced roles in nursing. MSN programs allow nurses to enter specialized fields such as nursing administration, nursing education, and family practice nursing. This degree may also be used as a prerequisite for doctorate-level nursing education. The duration of the MSN program varies by school; many full-time programs require one year of study, while part-time programs typically require two years. This time frame can even be extended at schools like Elmhurst College. There are over 20 colleges and universities in Illinois with MSN degree programs. Schools like Bradley University, Loyola University Chicago, and Saint Xavier University offer a wealth of specialized degree tracks.

Direct entry for non-nurses
For career switchers from non-nursing fields, there are also direct-entry MSN programs at schools such as DePaul University, Rush University, and University of Illinois at Chicago. These students are prepared to take the NCLEX-RN national licensure examination at the conclusion of their studies.

Career outlook
Graduates of MSN programs may pursue specialized roles like nurse practitioner, nurse midwife, and nurse anesthetist. These career paths typically offer higher pay than traditional RN roles. For example, the Bureau of Labor Statistics reports that nurse practitioners in Illinois earn a median annual salary of $86,460, while the state's nurse midwives earn $90,140 per year on average. Nurse anesthetists do even better, earning an impressive median annual salary of $154,810. These nursing specialists are employed by healthcare organizations throughout the state, including Sinai Health System and The University of Chicago Hospitals.
To help aspiring nursing leaders further their careers, we have assembled below a list of the top MSN programs throughout the state of Illinois.