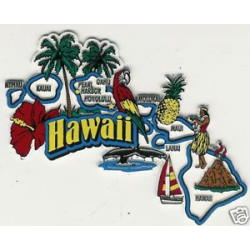 Many registered nurses (RNs) choose to continue their studies by pursuing master of science in nursing (MSN) degrees. The MSN is a postgraduate degree that gives nurses the qualifications required to become health policy experts, public health workers, educators, nurse administrators, clinical nurse leaders, and more. MSN programs also allow nurses to pursue careers as nurse practitioners (NPs), nurse midwives, or nurse anesthetists, specialty fields that give nurses more responsibility in the workplace and confer significantly higher salaries.

In the state of Hawaii, there are also direct-entry MSN programs that do not require students to hold undergraduate nursing degrees. This is especially valuable to students with bachelor's degrees in other fields who decide to switch to careers in nursing.

According to the Bureau of Labor Statistics, nurse practitioners in Hawaii earn approximately $103,000, nurse midwives earn around $100,600, and MSN degree holders who do not specialize earn around $103,500 per year. Currently, most job openings in the state for high-qualified nurses are posted through MedPro Staffing.
If you aspire to advance your nursing career in Hawaii, take a look at the below list of the best master of science in nursing programs in the state.