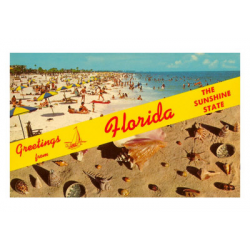 Everyday practice as a nurse can be as exciting as it is varied. However, there may come a time when you find yourself in search of greater autonomy and responsibility in the workplace. Or perhaps you're seeking a specialized role in advanced fields like family practice nursing, nursing administration, or nurse midwifery. What is the next step to achieve these goals?

A master of science in nursing (MSN) degree can prepare nurses for this career advancement. The MSN degree is a graduate-level nursing qualification, often with a focus in a specialized field like nursing education or child health. It allows nurses to focus their work in a particular area of interest, gaining greater career autonomy and latitude in the process. Generalist MSN degrees are also offered at a number of Florida universities, including University of Central Florida and over a dozen campuses of Keiser University.

Nurses who earn an MSN degree frequently enjoy higher compensation than their peers. For example, according to the Bureau of Labor Statistics, the median annual salary for Florida's RNs is $60,420. However, the state's nurse midwives earn $86,710 per year on average, while its nurse practitioners receive $88,080 in annual compensation. Nurse anesthetists do even better, taking home a median annual salary of $137,910. MSN specializations can thus bring about not only enhanced career fulfillment and challenge, but also better pay.
If you want to take up the challenge of pursuing an MSN degree, check out the list below. We've identified Florida's best master of science in nursing programs, organized by major metropolitan area.