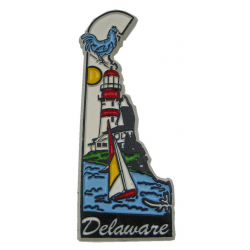 One of the best ways to advance your career as a registered nurse (RN) is to pursue a master of science in nursing (MSN) degree. The MSN is an advanced-level postgraduate degree, which can enable you to gain expertise and specialize in a new career as a nurse practitioner, a nurse midwife, or a nurse anesthetist. With the competitive nature of the job market, earning an MSN will give you the chance to set yourself apart in the nursing field and gain opportunities for advancement.

Nurses with MSN degrees are qualified to take on many of the same tasks and provide the same services as physicians, and are entrusted with a very high level of responsibility on the job. In the healthcare system today, it is often difficult and more costly to see a doctor, so many patients are deciding to be seen by advanced practice RNs instead for routine visits.

Nurse practitioners (NPs)
One of the most common routes for RNs who pursue MSN degrees is to become a nurse practitioner (NP). NPs often work as administrators, educators, researchers, and mentors to other nurses. Patients are reportedly highly satisfied with the primary care they receive from NPs, and this is a role that is only becoming more important in healthcare over time. There are approximately 520 nurse practitioner jobs in Delaware, which generally pay between $82,740 and $106,450 per year.
Nurse midwives
Nurse midwives help with pregnancies and deliveries, and also perform physical exams and provide gynecological care. There are approximately 40 jobs for nurse midwives in Delaware, which generally pay between $49,910 and $81,830 per year.
Certified registered nurse anesthetists (CRNAs)
Certified registered nurse anesthetists (CRNAs) collaborate with anesthesiologists, surgeons, and other medical professionals in order to provide anesthesia for medical procedures. In rural and underserved areas, they are often the primary providers of anesthesia. CRNAs are responsible for the care of patients before, during, and after medical procedures. There are approximately 200 jobs for CRNAs in Delaware, which generally pay $40,000 to $70,000 higher than nurse practitioner jobs, making this an extremely lucrative profession.
Below, you can find a comprehensive list of accredited nursing schools offering master of science in nursing (MSN) programs in Delaware.