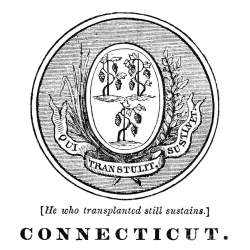 After years of caring for disabled, sick, and aging patients, many registered nurses (RNs) look forward to entering a management or administration role that supervises, teaches, and trains the next generation of young nurses. Earning a master of science in nursing (MSN) degree makes this career move possible.

The master of science in nursing degree can prepare you for a career in management and administration, or for a number of specialty nursing fields. MSN degree-holders can choose to become nurse practitioners, nurse midwives, or nurse anesthetists. They are also eligible to earn advanced practice licenses and national specialty certifications that dramatically increase their salaries.

In Connecticut, the annual salaries for high-level nursing professionals are quite high by industry standards. A nurse practitioner, for example, could expect to earn around $93,400 per year. A nurse anesthetist could expect to make around $168,000 per year.
If you are interested in taking your nursing career to the next level, take a look at the below list of the best master of science in nursing programs in Connecticut.