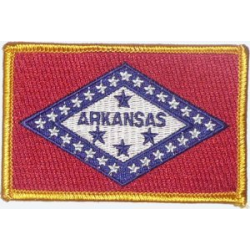 Many registered nurses (RNs) continue on to pursue a master of science in nursing (MSN) degree. This advanced post-graduate degree gives RNs the qualifications to become health policy experts, nurse administrators, clinical nurse leaders, and much more. There are many opportunities in Arkansas for RNs at every level, but the current trend in healthcare favors job applicants with more and more education. This makes nurses who hold MSNs particularly appealing candidates to potential employers.

Earning an MSN degree not only increases your employment opportunities, but also makes you eligible for earning higher salaries and gives you a greater amount of control and responsibility in the workplace. MSNs are trained and qualified to perform many of the same tasks as physicians and often help to ease the physicians' workloads when they are overburdened. In our modern healthcare system, the schedules of physicians are often too crowded to see all of the patients that need treatment. A viable alternative is for patients to be seen by an advanced practice nurse. All of these opportunities are open to you through MSN programs. It generally takes about two years to earn your MSN, but certain levels of work experience can be counted as course credit and often expedite the process.

There are also specialty fields within the MSN program, allowing MSN candidates to devote themselves to becoming nurse practitioners (NP), certified registered nurse anesthetists (CRNAs), or to specialize in a variety of other subfields.
Specialization as a nurse practitioner (NP) is one of the most common career routes for nurses with MSN degrees. Nurse practitioners often find opportunities to work as educators, researchers, mentors, and administrators, and patients have reported very high levels of satisfaction with the care they provide. There are approximately 1,000 NPs employed in Arkansas, earning an average salary somewhere in the range of $80,100 to $105,980 per year.
In underserved and rural communities, certified registered nurse anesthetists (CRNAs) are the primary providers of anesthesia, collaborating with surgeons, anesthesiologists, and other medical professionals elsewhere to care for patients before, during, and after surgery. There are around 350 CRNAs in Arkansas, earning an average salary between $114,420 and $164,240 per year.
Below you'll find a comprehensive list of accredited nursing schools in Arkansas offering MSN programs.