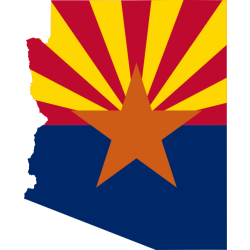 The nursing profession is not limited to dispensing medication and performing procedures. Many nurses are interested in going beyond the bedside to pursue related fields, such as nursing administration, nursing education, and family practice nursing. Others seek employment in advanced patient care roles like nurse anesthetist, nurse midwife, and nurse practitioner. Nurses interested in these specialized careers will find that a master of science in nursing (MSN) degree positions them well.

Arizona boasts over a dozen MSN programs in various specialties. Most programs are designed for existing registered nurses who hold a bachelor's degree and significant nursing experience prior to enrollment. However, University of Arizona also offers a direct-entry MSN program, which prepares career switchers from non-nursing fields for initial licensure.

Nurses who obtain an MSN degree can significantly enhance their compensation. According to the Bureau of Labor Statistics, Arizona's nurse practitioners earn a median salary of $97,400 per year, while its nurse midwives receive $106,660 in annual compensation. Nurse anesthetists are the state's highest-paid nursing specialists, bringing home an average of $167,070 per year. A number of Arizona's healthcare institutions actively seek out MSN-educated nurses, including Indian Health Service, U.S. Army Nurse Corps, and Mayo Clinic.
Interested in furthering your Arizona nursing career with a master's degree? We've compiled below an extensive list of the state's MSN programs.