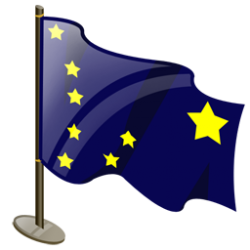 Acquiring a master of science in nursing (MSN) degree can open a broad range of opportunities to registered nurses (RNs). The MSN gives nurses a considerable advantage on the job market, allows them to pursue careers in a number of specialty fields, and grants them much higher salaries.

With an MSN, you could specialize to become a nurse practitioner (NP), a nurse midwife, or a nurse anesthetist. There are many opportunities in these specialty fields in Alaska. The top employer for nurses in the state, PeaceHealth, almost always has positions available for nurse midwives; both PeaceHealth and the U.S. Department of Veterans Affairs are currently hiring nurse practitioners. As a nurse practitioner in Alaska, you could expect to make between $80,000 and $134,404 per year; as a nurse midwife, you could expect to make around $91,600; as a nurse anesthetist, around $111,900 per year.

Other specializations for MSNs in the state include nursing administration, nursing education, and family practice nursing.
Nurses are in such high demand in Alaska that many in-state employers offer to compensate nurses who are moving from other states for their moving expenses. The high demand is one of the reasons why nurses are paid so well in the state.
Alaska is a beautiful place to study, live, and work. If you're thinking about specializing further within the nursing profession, take a look at the below list of the best master of science in nursing programs in Alaska.