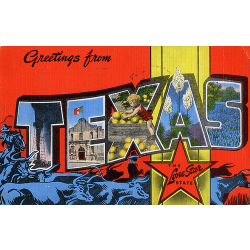 Licensed vocational nurses (LVNs) care for the sick, injured, convalescent, or disabled under the supervision of registered nurses, surgeons, and physicians. They collect samples for testing, clean and monitor medical equipment, measure and record vital signs, dress wounds, prepare and give injections, monitor catheters, give alcohol rubs and massages, gather information from patients, and teach family members how to care for patients. Some LVNs even help deliver, care for, and feed infants. Experienced LVNs may also supervise nursing assistants and aides.

Licensed vocational nurses must have advanced knowledge and skills in the areas of anatomy, first aid, nutrition, medical and surgical nursing, obstetrics nursing, pediatrics, pharmacology, physiology, and much more. To obtain the education and skills necessary to compete for a positon at any top Texas hospital, nursing care facility, or physician's office, aspiring LVNs must complete a training program at an approved school of vocational nursing and obtain a license. LVN programs typically take 12-18 months to complete.

Graduates of an approved LVN program can expect a positive job outlook and competitive salaries. In the state of Texas, LVNs earn an average salary of $42,930 per year, which is more than $1,300 above the national average of $41,540 per year. Expected employment growth for LVNs is 25% for the 2012-2022 decade.
Below is a list of accredited Texas schools that offer some of the best licensed vocational nursing programs in the state. For your convenience, we've ordered them by major metropolitan area.