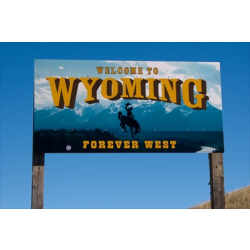 Licensed practical nurses (LPNs) are an essential part of the healthcare industry. They work under the supervision of registered nurses (RNs) to handle tasks such as measuring a patient's blood pressure, documenting a patient's vitals, giving injections, and dressing wounds. LPNs work in a variety of healthcare settings such as hospitals, nursing homes, extended care facilities, physician's offices, and private homes.

Overview of LPN programs
Becoming an LPN is a relatively straightforward process. Aspiring practical nurses can complete a brief certificate program that requires 12 to 18 months of fulltime study. Upon graduation, students must pass the NCLEX-PN national examination in order to obtain LPN licensure. Wyoming has 740 licensed practical nurses in its register, with dozens of new nurses joining the ranks each year.

Career outlook for LPNs
According to the Bureau of Labor Statistics, LPN employment will increase 25 percent over the next decade. Wyoming's LPNs earn competitive wages: the median salary is $42,570 per year, with the top quartile receiving $47,650 or more annually. Job opportunities are available in a variety of healthcare settings across the state. The largest nursing employers are established healthcare providers like Campbell County Memorial Hospital, Wyoming Medical Center, Sheridan Memorial Hospital, and Cheyenne Regional Medical Center.
To help students chart their path to a successful LPN career, we have prepared below a comprehensive list of Wyoming's practical nursing programs.