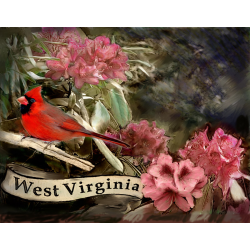 Licensed practical nurses (LPNs) make up about 20% of West Virginia's nursing workforce. They earn a median annual salary of $33,710 in the state. LPN certificate programs are relatively short, typically requiring 12 months of fulltime study. Aspiring LPNs must also successfully pass the NCLEX-PN national licensure examination. We highlight below a few of the best LPN programs in West Virginia.

Salem International University
Salem's LPN program takes one year to complete. It contains comprehensive laboratory and clinical work experience. Successful graduates can pursue employment with major local healthcare providers like St. Mary's Medical Center and Valley Healthcare System.

John D. Rockefeller IV Career Center
JDR4's LPN program has an estimated cost of $7,400 including miscellaneous supplies. Financial aid is available for students who qualify; indeed, the program's graduates carry a median debt of $10,783 in federal loans. Historically, the LPN program's graduates have been successfully employed within an impressive three to nine weeks. Additionally, JDR4 boasts a 90% cumulative pass rate on the NCLEX-PN exam over the past several years.
New River Community and Technical College
New River's LPN program runs for eleven months and costs $6,160 in tuition and fees. Unlike other nursing institutions, however, admission is dependent upon successful completion of prerequisite college courses, an interview with a faculty member, and passing scores on two internal exams.
To provide a more complete view, we've listed below all of West Virginia's accredited LPN certificate programs. You'll find them rank-ordered by students' recent NCLEX test scores.