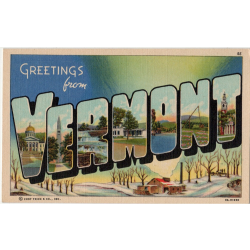 Students seeking a rapid and affordable path into nursing should consider a licensed practical nursing (LPN) certificate. This short yet comprehensive training program allows aspiring nurses to launch a secure and promising career.

Overview of licensed practical nursing
LPNs play a key role in the healthcare industry thanks to their ability to handle a wide range of nursing tasks. The LPN certificate program requires just 12 to 18 months of fulltime study. It covers critical nursing topics like anatomy, physiology, health history, physical examination, patient safety, medication administration, and basic patient needs. Most programs also offer hands-on training through internships and clinical experiences. Upon graduation, LPNs can choose to work at a local medical facility or other environment. They also have the opportunity to enroll in an associate's degree in nursing (ADN) or bachelor of science in nursing (BSN) program to become a registered nurse (RN).

Vermont's LPN programs
Vermont Technical College offers the only state-approved LPN certificate program at its Randolph Center, Williston, Bennington, Brattleboro, and Lyndonville campuses. Many of these branches are located near medical facilities. This means that students have the opportunity to work part-time (or even full-time) at a location close to school.
Career outlook for LPNs
The employment outlook for Vermont's LPNs is excellent. The Bureau of Labor Statistics reports that LPN employment is expected to increase 25 percent over the next decade. Vermont is home to nearly 1,500 LPNs who average $43,000 in annual pay. Top earners receive close to $48,000 annually. They work in hospitals, nursing homes, physician's offices, and even private homes. The state's major LPN employers include the Central Vermont, University of Vermont, and Rutland Regional Medical Centers.
To help the state's future LPNs understand their school options, we've profiled below each of the licensed practical nursing programs in Vermont.