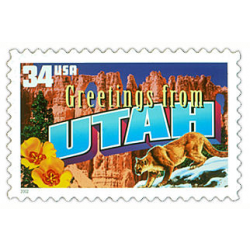 Licensed practical nurses (LPNs) provide bedside care for patients. They also independently conduct a number of medical tasks like recording vital signs, dressing wounds, and monitoring equipment. Licensed practical nurses work in a number of healthcare settings, frequently under the supervision of registered nurses (RNs) or physicians.

Utah has eight public schools with state-approved LPN certificate programs. These include several of the state's applied technology colleges, including Bridgerland Applied Technology College in Logan and Mountainland Applied Technology College in Lehi. A handful of four-year institutions also offer LPN certification, including Snow College, Utah State University, and Weber State University. Utah's LPN certificate programs require about 12 months of fulltime study. Candidates must pass the NCLEX-PN national examination after their studies in order to gain licensure.

Utah's newly minted LPNs can expect a robust job market and competitive pay. According to the Bureau of Labor Statistics, the state's healthcare providers employ 2,300 licensed practical nurses. They earn a median annual salary of $40,330 statewide. In major metropolitan areas like Salt Lake City, median pay rises to $44,530. Utah's LPNs can select from a broad range of employers, including government agencies such as the Department of Veterans Affairs as well as private healthcare centers. The latter frequently hire nurses through local staffing agencies like MedPro Healthcare.
To help Utah's future LPNs understand their school options, we've profiled below all of the state's licensed practical nursing programs.