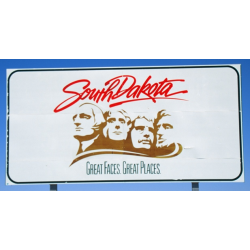 Affordable and brief, a licensed practical nursing (LPN) certificate program is the preferred pathway for many aspiring nurses. These programs provide the medical training students need to pass the NCLEX-PN national licensure exam and quickly enter the workforce.

Overview of LPN programs
LPN certificate programs typically last 12 to 18 months. This is significantly briefer than the rigorous two-year or four-year training required for aspiring registered nurses (RNs). Common LPN duties are providing bedside patient care, administering therapy, giving medications, and recording vitals. Experienced LPNs are frequently in charge of junior colleagues or nursing assistants. LPNs may later choose to enter an LPN-to-RN bridge program to advance their career training and responsibilities.

LPN education in South Dakota
LPN certificate programs are available at a half-dozen South Dakota colleges. Several of the state's public technical schools provide this training, including Lake Area, Southeast, and Western Dakota Technical Institutes. These offerings are complemented by private non-profit institutions like Mount Marty College and Sinte Gleska University.
Career outlook
The career outlook for LPNs is very positive. Employment for licensed practical nurses is expected to increase by 25 percent over the coming decade. More than 2,000 licensed practical nurses are employed in South Dakota. They earn roughly $35,000 per year, with seasoned LPNs receiving closer to $39,000 in annual pay. Practical nurses work throughout the state's healthcare system, including major providers like Sanford USD Medical Center, Avera McKennan Hospital & University Health Center, and Brookings Health System.
To help South Dakota's aspiring LPNs quickly start their training, we've profiled below all state-approved certificate programs in licensed practical nursing.