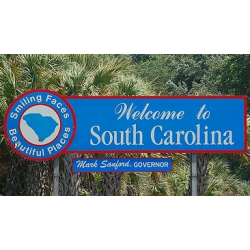 A licensed practical nurse (LPN) provides basic patient care and can perform all of the duties within the scope of a certified nursing assistant. However, an LPN also fills a number of more advanced healthcare roles. For example, LPNs often insert and remove catheters, dress wounds, insert feeding tubes, administer medicine, give injections, and start intravenous drips. The exact responsibilities of an LPN vary somewhat by state and training.

Certification
Most LPN certificate programs require just 12-18 months to complete. They are offered at well over a dozen career schools and technical colleges across South Carolina. Following the requisite coursework and clinical experience, candidates must pass the NCLEX-PN national examination in order to gain licensure and practice within the state.

Employment
According to the Bureau of Labor Statistics, South Carolina's 9,340 LPNs comprise approximately 13% of the state's total nursing workforce. The median annual salary of an LPN in South Carolina is $33,170. The state's largest healthcare providers, including the Department of Veterans Affairs and Tenet Health, are frequently looking to hire newly minted LPNs.
If you want a quick path to a nursing career with significant patient responsibilities, licensed practical nursing is an excellent option. Below we've compiled a complete list of South Carolina's accredited LPN programs, organized by major city.