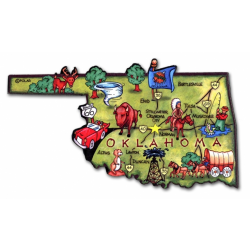 A licensed practical nurse (LPN) holds many responsibilities in assisting sick, injured, and elderly patients. LPNs usually work under the supervision of a registered nurse (RN). The LPN role is especially attractive to students who wish to enter the workforce quickly, since most candidates pursue a brief 12- to 18-month certificate. The lengthier option to pursue a two-year associate's degree is also available in Oklahoma. The state's LPNs earn a median annual salary of $36,900. We profile below several of the top LPN programs in Oklahoma.

Pioneer Technology Center
Pioneer Tech promises to prepare students for an LPN career in less than 14 months. Students can also attain certificates in long-term nursing care aide, medication aide, or CPR. In-district high school students pay no tuition to attend the program.

Moore Norman Technology Center
Moore Norman promises zero student loan debt and has an impressive on-time adult completion rate of 93.5%. Students are required to attend clinical training in order to sit for the final exams. Upon successful graduation, students can work for local employers such as Integris Health and Advanced Correctional Healthcare.
Southern Oklahoma Technology Center
This 1,463-clock-hour program consists of 16 courses that cover both theory and clinical experience. Students must complete the program within 12 months in order to successfully graduate. The program's class schedule is highly flexible, although students are required to clock a minimum of 16 hours per week.
To help Oklahoma's future nurses understand their options, we've compiled a comprehensive list of the state's LPN programs. You'll find them organized below by city, including their students' NCLEX test scores where available.