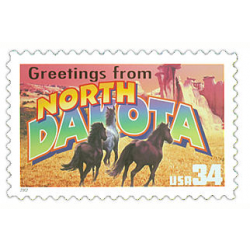 Licensed practical nurses (LPNs) perform a number of vital tasks in hospitals, extended care facilities, and other healthcare settings. They monitor blood pressure and other vitals, change bandages, insert catheters, help patients bathe and dress, keep accurate medical records, and discuss care with patients and their family members. LPNs typically perform these duties under the supervision of registered nurses (RNs) or physicians.

LPN pathways
North Dakota's aspiring LPNs can pursue one of two pathways. LPN certificate programs require just 12 to 18 months to complete. They cover critical subjects like biology, nursing science, and pharmacology, with supervised clinical experience also incorporated into the curriculum. Students who prefer a slightly deeper exposure to practical nursing may instead complete a two-year associate's degree. In total, LPN training is available at nine technical schools, community colleges, and universities in North Dakota. Graduates of either LPN pathway must pass the NCLEX-PN national exam to gain licensure.

North Dakota's job market for LPNs
North Dakota is home to a sizable population of over 3,200 LPNs. These professionals receive a median annual salary of $39,000. Top earners, who frequently hold an associate's degree in practical nursing, are paid in excess of $44,000 per year. North Dakota's major healthcare providers routinely seek out graduates from the top LPN programs. The state's leading nursing employers are the Department of Veterans Affairs, Sanford Medical Center in Fargo, St. Alexius Medical Center in Bismarck, and Altru Health System.
Interested in joining the ranks of North Dakota's practical nurses? You can start by browsing our comprehensive list below of the state's LPN certificate and associate's degree programs.