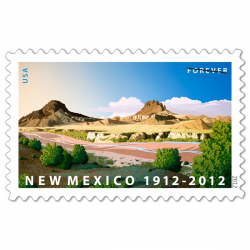 One of the most common education paths to a career in nursing is a licensed practical nursing (LPN) program. These programs are often affordable and they provide the educational background students need for the best career opportunities, career advancement, and further study.

Licensed practical nursing
Because LPNs are one of the most important support forces in the healthcare industry, training programs are rigorous and competitive. In New Mexico, LPNs must complete a state-approved program that typically lasts anywhere from 12 to 18 months. Upon completion of the program, graduates will receive a certificate. Passing the NCLEX-PN examination is the final step in the process. Once employed, the LPN will be responsible for a variety of duties such as checking vitals, changing bandages and catheters, helping patients bathe and dress, reporting patients' status, and maintaining patient health records.

Licensed practical nursing programs in New Mexico
New Mexico is home to a variety of quality training programs for aspiring LPNs. A number of local schools such as New Mexico State University, Northern New Mexico College, and Clovis Community College offer state-approved certificate programs. These programs prepare students for success, whether they plan to seek employment immediately after graduation or enter an advanced study program.
Career outlook
Nationwide, employment for LPNs is expected to increase by 25% for the 2012-2022 decade, compared with 11% for all occupations. Nearly 2,200 LPNs are employed in New Mexico, and they earn a median annual salary of $44,830 per year. In addition to excellent employment growth and competitive salaries, New Mexico-based LPNs have access to a variety of major employers such as Lovelace Medical Center, Genesis HealthCare, Christus St. Vincent Regional Medical Center, and Memorial Medical Center.
To help those seeking a career in licensed practical nursing, we have put together below a list of schools in New Mexico that offer state-approved programs.