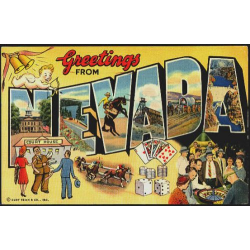 Licensed practical nurse (LPN) is one of four nursing roles in the country's healthcare system. Most LPNs are generalists in charge of taking vitals, administering basic care such as changing bandages, and keeping patients' records. Typically, LPNs work under the supervision of registered nurses (RNs), who are more senior and carry added responsibilities such as independently administering medication. LPNs work in various healthcare settings such as hospitals, offices of physicians, nursing care facilities, and private homes.

LPN training programs
LPNs must complete a training program and obtain certification. Training programs typically last 12 to 18 months. Programs combine coursework in the areas of biology, pharmacology, and of course nursing. All programs feature supervised clinical work, which helps LPNs to gain valuable hands-on experience. Nevada has three schools with state-approved LPN training programs: College of Southern Nevada, Kaplan College in Las Vegas, and Nevada Career Institute.

Employment outlook for LPNs
Upon graduation, Nevada's LPNs can expect to earn between $45,000 and $60,000 annually, with the state's typical LPN taking home about $52,000. This attractive pay is driven by the robust job market awaiting LPNs. Major local employers, such as St. Rose Dominican Hospitals and Genesis HealthCare, are always actively seeking out new hires. In fact, most College of Southern Nevada nursing graduates have reported being employed within six months of graduation.
We have provided below more information on Nevada's state-approved LPN programs, to help those students who aspire to become licensed practical nurses.