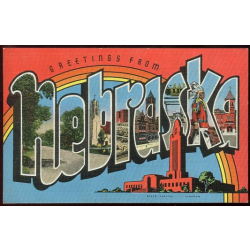 Licensed practical nurses (LPNs) perform a number of important tasks in Nebraska's medical community. Under the supervision of registered nurses (RNs) and physicians, they provide essential patient care like taking vital signs, changing bandages, updating patient health records, and helping patients to bathe and dress. LPNs are employed in a variety of settings including hospitals, private homes, doctors' offices, and extended care facilities. Practical nursing offers a promising and rewarding career, with the opportunity to pursue RN licensure at a later date.

Overview of LPN programs
LPN certificate programs require one year to 18 months of fulltime study. They focus on important practical coursework like biology, pharmacology, and nursing science. Supervised clinical experiences are also incorporated into the curriculum. Once the program of study is complete, students must pass the National Council Licensure Examination for Practical Nurses (NCLEX-PN) before practicing in Nebraska. Fifteen of the state's colleges and universities offer accredited LPN programs. While most students earn their certificate at a local community college, residents of Omaha can also elect to attend private schools like Clarkson College, Kaplan University, or College of Saint Mary.

Practical nursing careers in Nebraska
Nebraska is home to over 6,000 LPNs who earn a respectable median salary of about $37,500 per year. The state's top-performing LPNs can bring home over $43,000 annually. One-third of Nebraska's LPNs live in the Omaha metropolitan area, where the annual pay is roughly $3,000 higher. Practical nursing graduates can seek employment with any major healthcare provider, including Alegent Creighton Bergan Mercy Medical Center in Omaha, Bryan Medical Center in Lincoln, and CHI Health Good Samaritan in Kearney.
To help the state's aspiring LPNs understand all of their options, we have compiled below a comprehensive list of licensed practical nursing programs in Nebraska.