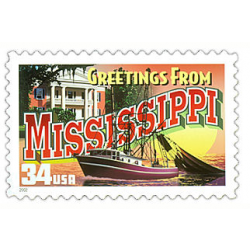 The licensed practical nursing (LPN) program offers a gateway to a rewarding career in healthcare, and it only requires a year to complete. If you're interested in starting a career as an LPN, there are many reputable institutions in Mississippi with LPN programs. Below, you can read about the job description, educational program, and career prospects in greater detail.

The role of an LPN
LPNs are highly versatile, filling a wide variety of roles in the healthcare field. They assist patients with their basic needs, monitor their symptoms, help to educate them about making healthy lifestyle choices, and provide emotional support to both patients and their families. LPNs can sometimes specialize based on a specific area of interest, such as pediatrics or gerontology, and they often build close relationships with their patients.

LPN education and career path
In Mississippi, LPN programs take about 45-50 weeks to complete, usually spread across three semesters. There are many universities and community colleges in Mississippi with LPN programs, including Pearl River Community College and Northeast Mississippi Community College. Following the completion of an LPN program, students must pass the national licensure exam. After passing the exam, they can begin working as LPNs.
Career prospects
Recently, the job growth rate for LPNs in the U.S. has increased to 22%. That number is expected to decline somewhat in the years ahead, as other types of nurses such as registered nurses (RNs) gain prominence in the field. There are still job opportunities available for LPNs, and it can be a sensible stepping stone to becoming an RN. LPNs often work in hospitals, community and residential care facilities, and physicians' offices. In Mississippi, the median salary for an LPN is approximately $35,000 per year, but salaries can sometimes be as high as $45,000 per year.
If you're interested in learning more about starting your career as a licensed practical nurse, the following list includes the best LPN programs in Mississippi.