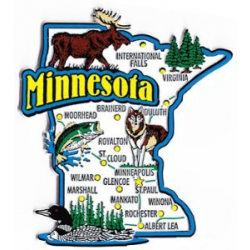 Licensed practical nurses (LPNs) provide basic bedside care including measuring and recording patients' vital signs, such as height, weight, and pulse. They also ensure the comfort of patients by helping patients with bathing, dressing, and moving around. LPNs may also help to feed ailing patients.

Aspiring LPNs can launch their new career path very quickly, since most LPN programs span a short 12 to 18 months. LPN programs are offered at numerous Minnesota schools, most of them public institutions like Anoka Technical College and Central Lakes College in Brainerd. A few private institutions like Rasmussen College in Saint Cloud also offer LPN education. Most of Minnesota's LPN programs award a certificate at completion, although several of the state's technical colleges also offer a more advanced two-year associate's degree program. LPN candidates must successfully pass the NCLEX-PN national licensure examination before commencing practice.

Minnesota's licensed practical nurses can expect to earn a median annual salary of $41,070. Top LPNs in the state earn over $45,000 annually. LPNs are in great demand at Minnesota's major healthcare employers, including the Department of Veterans Affairs and Allina Health System.
To facilitate your search for the best LPN education, we've compiled below a list of the top licensed practical nursing programs in Minnesota.