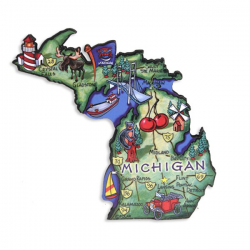 Becoming certified as a licensed practical nurse (LPN) is one of several ways to enter the nursing profession. Licensed practical nurses work with doctors and registered nurses in a variety of care settings. They perform tasks that range from basic bedside care, to conducting tests and procedures, to administering medications.

Training to become a licensed practical nurse
To practice as an LPN, one must attend a state-approved training program and pass the NCLEX-PN in order to gain licensure. Most programs are relatively short, spanning 12-18 months in total. There are 35 state-approved LPN programs throughout the state of Michigan. These courses are offered at community colleges, private schools, and universities across the state including Kalamazoo Community College, Davenport University, and Northern Michigan University.

Working as a licensed practical nurse in Michigan
The median salary of Michigan's more than 15,000 LPNs is $42,930, with the middle 50 percent earning between $36,690 and $49,320. Some of the top current employers of LPNs in Michigan include the Department of Veterans Affairs, Great Lakes Home Health Services, and the Sacred Heart Rehabilitation Center.
To assist those interested in pursuing a career as a licensed practical nurse, we have compiled below a list of some of the best LPN programs in Michigan.