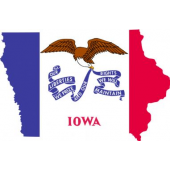 Licensed practical nurses perform basic bedside care for patients and usually operate under the supervision of registered nurses for more complex medical procedures. They can also supervise nursing assistants. They are active players in the nursing profession, helping to nurture future generations of nurses while developing themselves under the guidance of more experienced professionals.

Most LPN programs in Iowa typically run from 12 to 18 months in length. They are offered by numerous private schools like Kaplan University, as well as public institutions like Western Iowa Tech Community College. This diversity offers a wide range of choices to prospective candidates in their school selection. At the conclusion of any LPN program, candidates must pass the national examination, the NCLEX-PN, to gain licensure.

Remuneration and employment prospects for Iowa's licensed practical nurses are very attractive. According to records from the Bureau of Labor Statistics, there are currently close to 6,500 employed licensed practical nurses in Iowa. The annual median wage across the state is $37,620; this can increase to over $40,000 in large cities such as Des Moines. The Department of Veterans Affairs is a major local employer of licensed practical nurses. Private healthcare centers also hire LPNs, frequently via staffing agencies such as MedPro Healthcare Staffing.
For more information, interested individuals can refer to our list below of Iowa schools that offer state-approved licensed practical nursing programs.