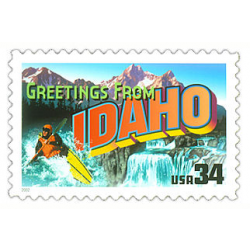 Licensed practical nurses (LPNs) are absolutely vital to our modern healthcare system. They assist physicians and registered nurses (RNs) with everything from records keeping and office organization to providing for patient care and comfort. LPNs monitor patients' symptoms, change bandages, administer medications, and keep doctors informed about any changes in a patient's condition. LPNs also help to supervise a team of nursing assistants and other support staff.

Healthcare availability is expanding in the state of Idaho, and there is general shortage of nurses all across the country. Additionally, according to the Bureau of Labor Statistics, there will be a large number of LPNs reaching retirement age over the next decade, meaning there will be plenty of job opportunities available in the years to come. Licensed practical nurses can be found in most hospitals and extended care facilities, and are also often employed in doctors' offices and private homes.

Most community colleges offer LPN certificate programs, which generally take between 12 and 18 months to complete. Once you complete an LPN program and pass the certification exam, you're ready to start your nursing career.
If you're an aspiring licensed practical nurse in Idaho, take a look at the below list of the best LPN programs in the state.