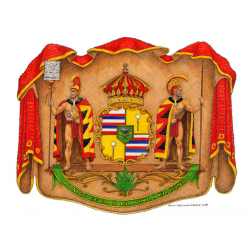 Today, licensed practical nurses (LPNs) are essential to the healthcare system. They assist physicians and registered nurses (RNs) in a number of organizational tasks, and provide for basic patient care and comfort, monitoring symptoms, changing bandages, administering medications, and keeping doctors apprised of any changes in a patient's condition. LPNs also help to oversee a team of nursing assistants and support staff.

Licensed practical nurses can be found in most hospitals and extended care facilities, and are also often employed in doctors' offices and private homes. There are approximately 1,200 LPNs in the state of Hawaii, and most hiring is done through MedPro Staffing. As an LPN in Hawaii, you could expect to make between $40,000 and $50,000 per year. According to the Bureau of Labor Statistics, there will be a large number of LPNs reaching retirement over the next decade, meaning there will be plenty of job opportunities available in the years to come. Opportunities are especially plentiful in rural or underserved urban areas.

All community colleges in Hawaii offer LPN certificate programs, which only take between 12 and 18 months to complete. Once you complete an LPN program and pass the certification exam, you're ready to start your nursing career.
If you're an aspiring licensed practical nurse in Hawaii, take a look at the below list of the best LPN programs in the state.