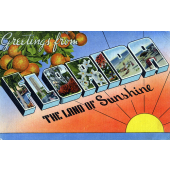 Licensed practical nurses (LPNs) play a vital role in medical care. Although their job scope differs from registered nurses (RNs), they work under an RN's supervision and carry out many necessary medical procedures, such as administering medication, changing dressings, taking vital signs, and monitoring patients. LPNs work in a variety of healthcare settings including hospitals, short-term rehabilitation facilities, and long-term care facilities.

So what's required to enter practical nursing in Florida? Aspiring LPNs must first complete an accredited training program. The vast majority of LPN programs require 12 to 18 months of study and award a certificate upon completion. A few Florida schools also offer a two-year associate's degree in practical nursing. Prelicensure LPN programs are offered at over 150 institutions (both public and private) across the state, including Seminole State College of Florida, Mercy Hospital, and the Academy for Nursing and Health Occupations.

Upon graduation from an approved program, Florida's aspiring LPNs must successfully pass the NCLEX-PN national licensure examination. After clearing this hurdle, newly minted LPNs can seek employment at major healthcare providers across the state, including Orlando Health, Terrace Health and Rehabilitation Center, and Catholic Hospice. Nearly 44,000 LPNs are employed in Florida, with a median annual salary of roughly $41,000. The top quartile of Florida's LPNs earn $46,300 or more per year.
If you think that becoming an LPN is the path for you, please consult the below list of schools. We've identified all of the prelicensure LPN programs in Florida and organized them by major metropolitan area.