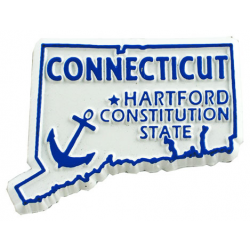 Becoming a licensed practical nurse (LPN) is the fastest way to become a nurse. Most LPN programs take 12 to 18 months to complete, and include job training as well as exam preparation. LPNs assist physicians and registered nurses (RNs), and provide for basic patient care, monitoring symptoms and administering treatments and medications.

There are numerous opportunities for licensed practical nurses in the state of Connecticut. LPNs represent about 20% of all nurses in Connecticut, with many of them concentrated in Bridgeport, Hartford, and New Haven, the areas with the largest healthcare centers and nursing schools. LPNs in Connecticut work in hospitals, doctors' offices, extended care facilities, nursing homes, rehabilitation centers, schools, private homes, and in many other settings.

In Connecticut, LPNs earn an average of around $25.50 per hour, higher than anywhere else in the country. Within the state, LPNs have a comfort score of 86, ranking 11th in the nation. Taking the compensation and job satisfaction into consideration, Connecticut is a great place to start your career in nursing.
If you are an aspiring LPN, take a look at the below list of the best licensed practical nursing programs in the state.