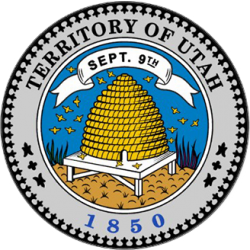 Utah's healthcare providers increasingly expect registered nurses (RNs) to perform a broad range of independent tasks and to fill critical managerial roles. As a result, many top hospitals and healthcare centers actively seek RNs with at least a bachelor of science in nursing (BSN) degree. Utah has two types of BSN programs: prelicensure programs that prepare aspiring nurses for initial licensure, and RN-to-BSN programs that help existing nurses with only an associate's degree earn their bachelor's degree.

Prelicensure BSN programs typically require four years of fulltime study. They develop a broad range of abilities, including clinical nursing knowledge, team leadership, and research skills. At the end of the program, candidates must pass the NCLEX-RN national examination in order to gain licensure. Utah has a half-dozen schools with prelicensure BSN programs, including Brigham Young University, Westminster College, and University of Utah.

RN-to-BSN programs grant their students credit for prior associate's degree coursework and on-the-job training. As a result, these degree completion programs typically require just two years of study. Because they focus on working adults, many RN-to-BSN programs offer innovative delivery models like online-only classes. A broad swath of Utah's nursing schools offer BSN completion programs, including Stevens-Henager College's four campuses in Layton, Lehi, Ogden, and Provo.
Registered nurses with a BSN degree enjoy very favorable job prospects. Utah's 18,000 RNs earn a median annual salary of $59,000. BSN-educated nurses frequently land in the top pay quartile, earning $69,000 and above annually. Nursing salaries are several thousand dollars higher in the Salt Lake City metropolitan area.
To help Utah's existing and aspiring RNs find the best BSN programs, we've compiled below a thorough list of the state's bachelor of science in nursing offerings.