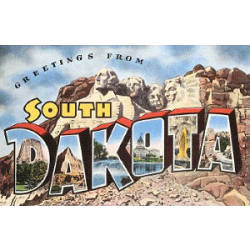 A bachelor of science in nursing (BSN) is one of the most respected degrees for a registered nurse (RN). These programs have enjoyed significant interest recently, as employers increasingly prefer BSN candidates for new hires and promotions. Bachelor's degree-holders are best prepared for the complex decision-making in today's healthcare industry.

Overview of BSN programs
Prelicensure BSN programs require four years of fulltime study. They offer in-depth medical training in areas like nursing theory, nursing informatics, and nursing research. These programs also offer hands-on training through internships and clinical experiences. Candidates are prepared to sit for the NCLEX-RN national licensure exam. A BSN degree is often a prerequisite for managerial and administrative positions, and it prepares the holder for graduate work like a master of science in nursing (MSN).

South Dakota nursing programs and career outlook
South Dakota has several state-approved BSN programs offered at its prestigious universities. The largest BSN program is offered at South Dakota State University, numbering 200-300 graduates every year. Several private colleges enroll significantly smaller BSN classes, including Augustana College, Mount Marty College, and University of Sioux Falls. The employment outlook for BSN graduates is robust. In South Dakota, registered nurses with a BSN degree can earn $61,530 or more annually. Employment is expected to increase by 19 percent nationwide over the coming decade.
To help students launch their registered nursing careers, we've listed below all of the South Dakota schools with top-tier BSN programs.