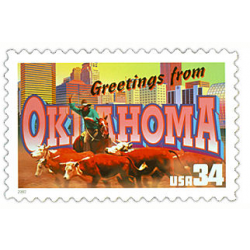 Oklahoma's nursing schools are experiencing increased demand for their bachelor of science in nursing (BSN) programs. This is driven by employer preference: the state's healthcare providers increasingly favor BSN-educated nurses in their hiring and promotion decisions. While Oklahoma's registered nurses (RNs) earn an attractive median salary of $56,870, those with BSN degrees frequently earn top-quartile pay of $67,460 or more. Students can pursue one of two BSN pathways in Oklahoma: a prelicensure program that prepares new nurses for the NCLEX-RN exam, or an RN-to-BSN program that complements the skills of existing nurses. Below we profile three of the top BSN programs in the state.

University of Oklahoma
The University of Oklahoma's College of Nursing is the state's most well-regarded nursing school. This institution offers three BSN pathways: a traditional prelicensure BSN program, a licensed practical nurse (LPN)-to-BSN bridge program, and an RN-to-BSN degree completion program.

Southern Nazarene University
This private Christian liberal arts university offers a traditional four-year BSN degree. The program requires 56 academic hours of nursing courses and 72 academic hours of general education and prerequisite courses. Students can work for employers such as HCR ManorCare and Oklahoma Surgical Hospital upon graduation.
University of Phoenix
University of Phoenix's BSN program is designed only for existing nurses, and it enables them to obtain a bachelor's degree through a streamlined course of study. The program prides itself on its intimate class size of just 14 students, which enables an engaging class experience. University of Phoenix offers scholarships and accepts military benefits for students who qualify.
To provide a full view of the state's bachelor's degree offerings, we've listed below all of the BSN programs in Oklahoma. This list includes both traditional prelicensure programs and RN-to-BSN degree completion programs.