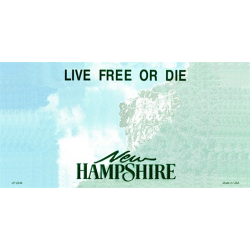 New Hampshire's healthcare industry is experiencing rapid growth, and registered nurses (RNs) sit at the forefront of this change. As U.S. healthcare evolves and grows in complexity, providers are increasingly seeking RNs with at least a bachelor of science in nursing (BSN) degree. With over 12,000 RNs across the state, a BSN degree helps its holder stand out in a pool of applicants. A bachelor's degree can also result in higher pay: while New Hampshire's RNs earn about $63,000 on average, BSN-holders often earn top-quartile pay of $77,000 or more annually.

Nursing students can choose from two types of BSN programs. The first option is a traditional four-year prelicensure degree program. This traditional BSN program prepares its students for initial RN licensure by passing the NCLEX-RN national examination. The curriculum contains a well-rounded mix of science, nursing practice, and general education / liberal arts classes.

The second option is an RN-to-BSN degree completion program. This option enables existing nurses with an associate's degree to complete their baccalaureate education in nursing, often while working fulltime in tandem. RN-to-BSN programs streamline the time and money required to earn a bachelor's degree by complementing their students' existing skills and knowledge.
To help New Hampshire's current and future nurses, we've profiled below the bachelor's degree programs available across the state. The schools listed offer both prelicensure programs for aspiring nurses and RN-to-BSN degree completion programs for existing nurses.