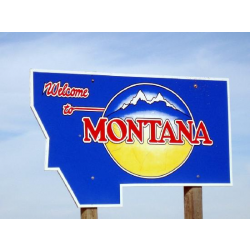 The bachelor of science in nursing (BSN) degree is gaining prominence as healthcare employers place increasing importance on baccalaureate education. There are two categories of BSN offerings in Montana: prelicensure programs that prepare students for the NCLEX-RN exam, and RN-to-BSN programs that enable existing registered nurses (RNs) to earn a bachelor's degree. Montana RNs earn a median income of $58,840, but BSN-educated nurses frequently receive top-quartile pay of $69,490 or more. Below we've identified several of the state's most esteemed and innovative BSN programs.

Montana State University – Bozeman
Montana State's BSN program has held national accreditation since 1949. The university offers two program tracks: a traditional BSN and an accelerated option, where students can graduate after four consecutive terms of intense study. The accelerated BSN is more expensive per semester, since students must enroll in more credit hours than the traditional track.

University of Great Falls
Great Falls offers an RN-to-BSN completion program, which is currently only open to RNs practicing in the Providence Healthcare & Services System. Due to this partnership, PH&S employees enjoy a substantial subsidy: they pay just $500 in tuition per semester. The program offers supplementary skills-based courses such as leadership lessons.
Salish Kootenai College
The nursing department of SKC offers an RN-to-BSN completion program. Prospective students must already hold a registered nursing license to apply. Since seats are limited and selection is competitive, current SKC students may not always gain admittance to the college's nursing programs.
Montana has a half-dozen BSN programs in total. Below we provide additional information on all of them, including both prelicensure and RN-to-BSN options.