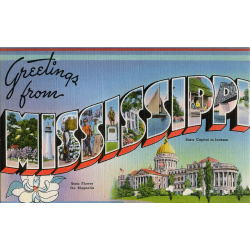 Although the associate's degree in nursing (ADN) is sufficient for becoming a registered nurse (RN), it is becoming increasingly important for RNs to pursue bachelor of science in nursing (BSN) programs in order to stay competitive in the field. The current job market demands nurses with advanced training, practiced communication skills, and strong leadership in order to tackle the increasingly complex healthcare situation in the U.S. Many employers, including the U.S. Army and Navy, require a bachelor's degree in order to work in their facilities. The Institute of Medicine recently set the goal for 80% of registered nurses to earn bachelor of science in nursing degrees by the year 2020.

BSN programs are open to students who are completely unfamiliar with nursing, and there are also special accelerated programs for existing licensed practical nurses and registered nurses who wish to advance to higher levels of education.

Bachelor of science in nursing
Traditional BSN degrees take four years to complete. They usually include general education courses in the liberal arts as well as courses specific to nursing, such as nutrition, health assessment, and emergency care. BSN programs are available at public and private universities all across Mississippi.
RN-to-BSN programs
While traditional bachelor's degree programs take four years to complete, there are also accelerated programs available for students who are already registered nurses. These RN-to-BSN programs generally take two years to complete, and build upon the knowledge gained in associate's degree programs. These programs are offered on a part-time basis and often have flexible scheduling to accommodate the busy schedules of working nurses. Many hospitals and major medical employers even offer tuition reimbursement programs for nurses who choose to pursue this option and further their education.
Career prospects
National statistics show that nurses with BSN degrees tend to earn higher wages than those with ADN degrees, especially over the long run. BSN degree-holders are also more competitive on the job market, and they are often eligible for management positions or specialty fields. In Mississippi, the median wage for RNs, including both ADN and BSN degree-holders, is approximately $55,000 per year.
If you're interested in learning more about becoming a registered nurse in Mississippi, take a look at the below list of the top bachelor of science in nursing programs in the state.