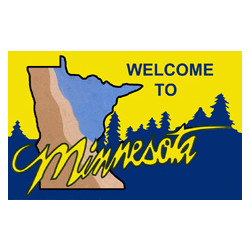 If you're thinking about becoming a registered nurse (RN), then taking the time to pursue a bachelor of science in nursing (BSN) is a worthwhile investment in your future. Employers are making it increasingly important for RNs to hold bachelor's degrees in order to remain competitive in the field. Besides, RNs have such important responsibilities in healthcare, it is essential that you prepare for the challenges by giving yourself the best education available.

There are two main types of bachelor of science in nursing (BSN) programs. The first type is the pre-licensure BSN program; this requires both classroom learning and hands-on experience, and it prepares students for the National Council Licensure Examination for Registered Nurses (NCLEX-RN). Pre-licensure BSN programs cater specifically to those who are not already registered nurses. Overall, there are about 20 pre-licensure BSN programs offered in Minnesota, including various state colleges and public universities such as Metropolitan State University. Many schools in the state have collaborated to offer the Minnesota Alliance for Nursing Education Bachelor of Science in Nursing (MANE BSN) program, which provides a more seamless student experience by offering admission into multiple schools with a single application.

The second category of BSN programs caters to existing registered nurses who wish to earn a bachelor's degree. There are about 15 RN-to-BSN programs available in Minnesota, including private schools such as Augsburg College and St. Catherine University. The RN-to-BSN program is specifically designed to provide nurses with the opportunity to advance their education and career prospects. In addition, some programs offer flexible scheduling and online courses, allowing nurses to pursue a higher level of education without ever having to take time away from work.
Registered nurses with BSN degrees are in high demand in Minnesota. With large healthcare employers in both the public and private sectors, job prospects are strong. The median salary for registered nurses in Minnesota is around $70,560 per year.
To help you find the BSN program that's right for you, we've compiled the below list of the top BSN programs in Minnesota.