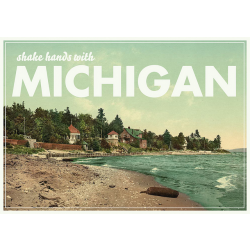 Nurses comprise the largest component of healthcare workers in the United States. As healthcare becomes ever more complex, it is important that they are well prepared for the mounting demands of the healthcare system. Qualifying as a registered nurse (RN) through a bachelor of science in nursing (BSN) program is one way to ensure that outcome.

BSN programs in Michigan
BSN programs fall into two main categories. The first includes prelicensure programs that prepare students for the NCLEX-RN exam. The second category includes RN-to-BSN programs, which allow working nurses to earn a bachelor's degree. These programs are offered at a variety of community colleges, private universities, and public universities throughout the state of Michigan. Some of the top BSN programs include those at Hope College, Wayne State University, and South University.

The value of a BSN education
As patient care and healthcare environments become ever more complex, it has never been more important for nurses to be well trained so as to provide the best possible care for patients. For this reason, the marketplace value of a BSN education continues to grow. Michigan's largest employers of BSN-educated RNs include Seasons Health and Hospice Care, Bronson Methodist Hospital, and the University of Michigan Health System. According to recent statistics, RNs in Michigan earn a median wage of $65,050, with most taking home between $55,460 and $73,890 annually.
For those interested in obtaining more information about BSN programs in Michigan, we have compiled a list of the state's top nursing schools below.