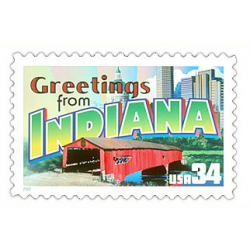 The preference of most employers for registered nurses with a bachelor of science in nursing (BSN) degree has substantially increased over the years, with more and more healthcare institutions and managers looking for well-qualified candidates who can fill key positions in hospitals, outpatient clinics, and nursing homes. This has prompted many educational institutions with nursing programs in Indiana to adapt to the needs of this growing segment of the healthcare industry.

The target for colleges and universities is no longer limited to high school graduates who wish to pursue a nursing career. Additionally, they aim to attract employed registered nurses who have not yet earned their bachelor's degree in nursing. Many schools also encourage associate's degree in nursing (ADN) students in their final year of school to continue pursuing a four-year BSN degree to expand their career potential.

The State of Indiana Board of Nursing (SIBN) closely monitors these programs and adopts stringent measures to protect students and the general public from unqualified and unaccredited nursing schools. The SIBN, for example, monitors the pass rate of students in nursing licensure exams, specifically the NCLEX-RN, and uses this as one of its criteria in granting accreditation.
As the demand for nurses grows in Indiana, you will want to attend a nursing school with an accredited BSN program to position yourself for career advancement. The best of these programs in Indiana are listed below to help you begin your search.