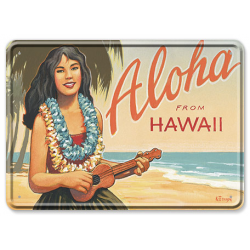 The best educational option for aspiring registered nurses (RNs) is the bachelor of science in nursing (BSN) degree. Although it is possible to become an RN through a two-year associate's degree program, it is becoming increasingly important to earn a BSN degree to remain competitive on the job market. BSN programs generally take four years to complete, giving each student a comprehensive nursing education that includes courses in hard sciences, such as biology and physiology, and hands-on training through supervised clinical trials.

There are two routes to earning a bachelor of science in nursing. The first route is to pursue a four-year BSN program at a public or private university. The second route is for certified RNs who already hold an associate's degree and wish to continue working toward a bachelor's; this route, the RN-to-BSN, is very common, and allows nurses to work and study simultaneously.

In the state of Hawaii, registered nurses earn a median of $86,000 per year, much higher than compensation statistics nationally. With the comprehensive training offered through an in-state BSN program, a career as an RN in Hawaii is within your reach.
If you are interested in learning more about becoming a registered nurse in Hawaii, below is a list of the best bachelor of science in nursing programs in the state.