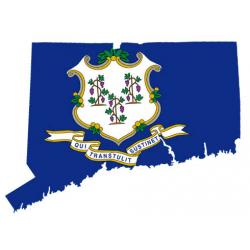 Registered nurses (RNs) play a truly vital role in the healthcare community, taking on many of the roles that have been traditionally ascribed to physicians. These include planning, implementing, and assessing patient care, as well as managing a team of other nurses and medical support staff. Because RNs have become so instrumental in providing care, the need for qualified RNs continues to grow.

The best pre-licensure program for becoming a registered nurse is the bachelor of science in nursing (BSN). BSN programs require students to take rigorous science courses such as biology, physiology, and pharmacology. They provide students with hands-on training through supervised clinical practice and prepare them to pass the required NCLEX-RN exam.

Connecticut has one of the best nursing programs in the country, is home to many large employers in the field, and offers compensation that is well above the national average. As a registered nurse in Connecticut, you can expect to make around $75,050 per year.
With excellent training programs, ample job opportunities, high reported job satisfaction, and generous pay, Connecticut is a great place to launch your career as a registered nurse.
If you're interested in finding out more, take a look at the below list of the best bachelor of science in nursing programs in the state.