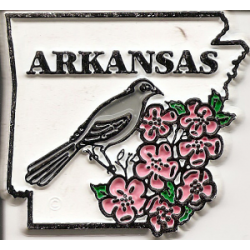 Registered nursing is not only fulfilling and lucrative career, but the demand for RNs is increasing at a significantly higher rate than the average job growth rate. The best approach to becoming a registered nurse (RN) is earning a bachelor of science in nursing (BSN) degree. If you're a licensed RN already, but you'd like to continue your education to earn a bachelor's degree, there are also RN-to-BSN programs widely available throughout Arkansas. Earning a bachelor's degree will train you to become a nurse and ensure you are a competitive applicant for positions in the field. It will also prepare you for the National Council Licensure Examination - Registered Nurse (NCLEX-RN) exam, which is a requirement in every state.

BSN programs include general education courses as well as a curriculum designed specifically for nursing, with subjects such as biology, physiology, human anatomy, nutrition, emergency care, and issues and trends in nursing. Programs also include clinical practice so that aspiring nurses gain hands-on experience in the field, providing support for patient and their families, administering medications, assisting doctors during surgery, conducting lab work, supervising other support staff, and much more.

Earning a BSN typically takes four years with full-time enrollment if you are new to the field. However, for RNs who seek to enroll in an RN-to-BSN program, this track is only takes two years and can be completed without taking time away from work; many hospitals also offer tuition reimbursement to help cover the cost of these programs. Finally, there is also an accelerated track available for students who are new to nursing but have already earned bachelor's degrees in other fields.
There are over 23,480 RNs employed across Arkansas, with 9,550 in Little Rock alone. The average statewide income for RNs is between $45,690 and $65,590, and slightly higher in Little Rock at between $48,190 and $70,000. With the nursing profession growing rapidly, and large employers such as Tenet Health and the Department of Veterans Affairs, there are plenty of job opportunities available to RNs in the state of Arkansas.
To help you find the right bachelor's program for you, below is a comprehensive listing of all approved bachelor's programs in Arkansas.