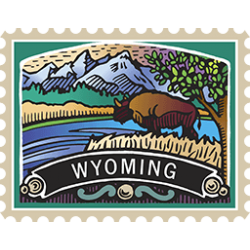 Aspiring registered nurses (RNs) in Wyoming can choose to pursue either a two-year associate's degree in nursing (ADN) or a four-year bachelor of science in nursing (BSN). Both pathways prepare students for the NCLEX-RN national licensure exam, yet each offers certain advantages and disadvantages. A primary advantage of the shorter ADN program is that it offers a faster route to nursing employment.

ADN programs in Wyoming
ADN training programs are typically offered at community colleges. Wyoming is home to seven such programs, located in both large cities like Cheyenne (Laramie County Community College) and small towns like Riverton (Central Wyoming College). Despite the relatively short time commitment, these programs offer a well-rounded mix of theory and clinical practice. For example, the ADN program at Central Wyoming College trains its students through classroom instruction, skills demonstration laboratories, high-fidelity simulation, and direct patient care clinical experiences. The curriculum also incorporates a variety of healthcare settings so that students can familiarize themselves with potential work environments. Some of Wyoming's community colleges offer evening ADN classes so that working students can juggle competing priorities.

Career outlook for RNs
Newly minted RNs can seek employment with any of Wyoming's large healthcare providers, including St. John's Medical Center, Campbell County Memorial Hospital, and Wyoming Medical Center. Nursing salaries in the state are very competitive. Wyoming's 4,500 RNs earn about $60,000 per year on average, and top performers can bring home over $70,000 annually.
If you want to pursue an associate's degree in nursing, please consult our comprehensive list below of Wyoming's ADN programs.