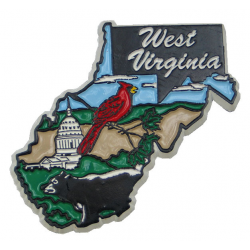 All associate's degree in nursing (ADN) programs in West Virginia are focused on initial registered nursing (RN) licensure. These programs are relatively short, spanning just two to three years, and some campuses offer evening classes for students juggling work and school responsibilities. Below we have profiled several of West Virginia's top ADN programs in depth.

University of Charleston
This university's ADN program is offered at its Beckley campus. It enrolls 15 new students at the start of every semester. The program is designed for students who wish to be minimally interrupted by schoolwork, as classes are held every other evening from Friday to Sunday. RNs in West Virginia earn a median income of $54,210.

Davis & Elkins College
As a liberal arts college, Davis & Elkins offers a unique ADN program that combines the ethos of liberal arts with professional nursing courses. Students can participate in a nursing externship program to gain first-hand experience under the supervision of an RN. 100% of the school's nursing graduates are employed within six months.
Fairmont State University
Fairmont's ADN program is two years long and boasts two new state-of-the-art simulation laboratories. Those who wish to continue their education can enroll in the university's bachelor of science in nursing (BSN) program after graduation. Graduates who enter the workforce directly may seek employment with local healthcare providers like MedExpress and Provant.
To provide a more complete picture, we have compiled below a full list of the dozen-plus ADN programs in West Virginia.