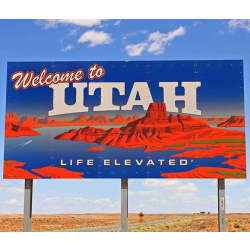 An associate's degree in nursing (ADN) program provides a streamlined path to initial licensure as a registered nurse (RN). RNs comprise the majority of Utah's nursing workforce. Their responsibilities include independently administering healthcare activities and supervising the work of junior nurses, like licensed practical nurses (LPNs) and certified nursing assistants (CNAs).

ADN programs require about two years of study to complete. This is a significantly shorter time to RN licensure than Utah's other pathway, a four-year bachelor of science in nursing (BSN). ADN programs place primary emphasis on clinical skills and nursing knowledge. At the conclusion of their studies, all graduates must pass the NCLEX-RN national licensure examination. Utah has over a dozen accredited ADN programs, offered at a healthy mix of public schools like Utah State University and private institutions like Eagle Gate College. Many of these programs boast flexible class schedules, including the opportunity for evening or weekend learning.

Successful ADN graduates will enter a robust and high-paying job market. According to the Bureau of Labor Statistics, Utah's 18,000 registered nurses earn a median annual salary of $59,040. In major metropolitan areas like Salt Lake City, the median pay jumps to $61,050 per annum. The state has both private and public nursing employers, including government agencies like the Department of Veterans Affairs.
To map out all the options, we've listed below the Utah nursing schools that offer accredited ADN programs. You can find them grouped by city and ordered by their students' NCLEX test scores.