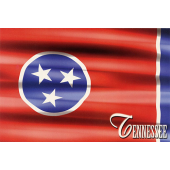 Roughly twenty Tennessee schools offer an associate's degree in nursing (ADN) program, including a dozen of the state's community colleges. All ADN programs are focused on preparing students for initial licensure as a registered nurse (RN). There are several advantages to pursuing the ADN pathway, and Tennessee offers a number of promising career opportunities upon completion.

Advantages of the ADN pathway
One of the ADN pathway's biggest advantages is its short length. An associate's degree program requires just two years of study, versus the four years required to complete a prelicensure bachelor of science in nursing (BSN) program. Many ADN graduates later pursue their BSN degree through a part-time RN-to-BSN program at a local college. Associate's degree programs are also designed with the flexibility to accommodate students' schedules. For example, many campuses offer evening classes.

Nursing employment opportunities in Tennessee
Upon completion of an ADN program, graduates must pass the NCLEX-RN national licensure examination. Tennessee has numerous employment opportunities for newly minted RNs. The state employs nearly 58,000 registered nurses, with over 70% concentrated in the top four cities. Nashville employs the most RNs of any Tennessee city (17,560), followed by Memphis (11,650), Knoxville (6,860), and Chattanooga (6,140). The state's RNs earn a median annual salary of $56,000; nurses in Nashville and Memphis earn $59,000 on average.
For those considering the ADN pathway to a nursing career, we have profiled below all of Tennessee's prelicensure associate's degree programs. You'll find them grouped by metropolitan area and ordered by students' recent NCLEX test scores.